RUSSELL BEDFORD INTERNATIONAL
RUSSELL BEDFORD DIJ DOO is the first full member of RUSSELL BEDFORD INTERNATIONAL in this region which presents a great honor for us.
The quality of this network is reflected in the fact that the accession to full membership consists of a number of stages including the quality control work.
"Russell Bedford International" is among the top 20 accounting networks according to "The Accountancy Age International Networks" ranking, which is a great recognition for us and for all our colleagues around the world who belong to this network. Also, " Russell Bedford International '' is a full member of the Forum company "IFAC" - independent association of international networks of firms that perform transnational audits, whose aim is to promote consistent and high quality standards of practice, financial reporting and auditing across the world, as well as linking firms that perform transnational audits.
"Russell Bedford International" is one of the world's largest accounting networks, which has about 412 million dollars in revenue (previous year), 700 partners, 5000 staff and 300 offices in nearly 100 countries in Europe, Americas, Middle East, Africa, the Indian sub- continent and Asia.
Great success was achieved recently in Russia in the global tax and accounting system, where "Russell Bedford" is listed as the seventh-largest network, which is published in the November issue of the International Accounting Bulletin.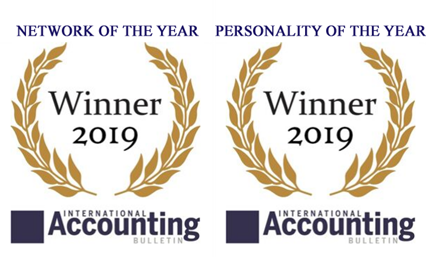 Entering the world of recognized auditing and accounting companies is the culmination of our work and proof that the full dedication to work, quality and customers always pays off. From the very establishment of "DIJ-AUDIT", we tried to respond to all the requirements of our clients, offering them only the best options and solutions, guided by the fact that their satisfaction always comes first.